our team
Our Skilled Leaders
With decades of experience in the Maine insurance industry, our team prides itself on bringing local expertise to you, your family, and your businesses. You can trust our friendly care for all of your insurance needs!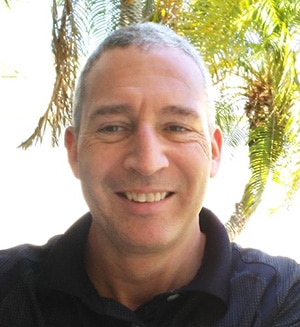 Jeff McDonnell, CPCU
Jeff is a principal with Allen/Freeman/McDonnell Agency, a family owned and operated independent insurance agency. He has been with the Agency since 1991 and is experienced in all lines of insurance. Graduating from Husson College with a B.S. in Business Administration, Jeff went on to earn the Chartered Property & Casualty Underwriter (CPCU) designation from the Insurance Institute of America. Jeff has a continued history of volunteerism having held leadership positions for United Volunteers, Shaw House, Jaycees and Boy Scouts. Jeff also held a position on the Mission Council for the Maine Conference of the United Church of Christ and is active in his local church All Souls Congregational in Bangor. He has served in various capacities for the Maine Insurance Agents Association, including Past President and current PIA (Professional Insurance Agents) National Representative for the State of Maine. In his spare time Jeff enjoys many activities including running, hiking, and reading. He is an avid tennis player and is part of a local team. Jeff enjoys spending time with family and friends in NH and FL as well as Maine.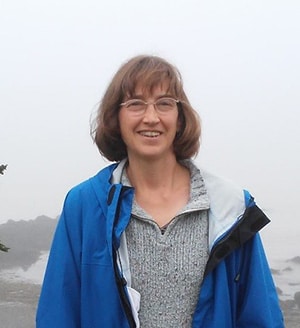 Jody McDonnell, ACSR
Jody is a second generation insurance agent, meaning she sort of fell into this profession because she grew up surrounded by insurance in the family business. A graduate of New Hampshire College with a B.S. in Accounting, she became licensed in Property and Casualty in 1997 and Life and Health in 2004. Jody, also a principal with Allen/Freeman/McDonnell Agency, works remotely when not physically in the office. Jody looks back with fondness on all the years of scouting adventures, school programs and church trips. She enjoys gardening and cooking and especially spending time walking the beach on a little island in Canada.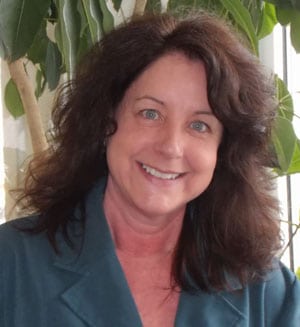 Dale Bartlett
Dale serves as the Commercial Lines Department Manager at Allen/Freeman/McDonnell Agency. Dale entered the insurance business 35 years ago as a contract writer for a reinsurance carrier. In 1990 she came to AFMA where she assists business owners in determining and securing the coverage options that can help protect their business and employees. Dale has received the Associate in Insurance Services designation (AIS) and also holds a Certificate in General Insurance. Dale enjoys a wide variety of avocations including horseback riding, snowshoeing, skiing, hiking, gardening, music and cooking. She is a member of an informal charitable giving club called the Dinner Circle and she is active in the Brewer Business Alliance and the Bangor Region Chamber of Commerce.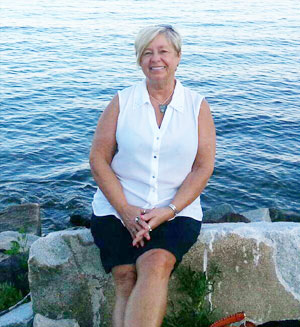 Katherine (Kathy) Case
Katherine entered the property casualty insurance business in 1996 and first came to Allen/Freeman/McDonnell Agency in 1999 as a personal lines agent. Currently she serves as that department's manager. She has been member of Insurance Professionals of Eastern Maine, (IPEM) an affiliate of Insurance Association of Insurance Professionals (IAIP) since 2004 and served on their Board as President Elect-2009-2010, and as President from 2011 to 2012. She received her Associate of Insurance Services (AIS) designation in 2005. In 2011 Kathy was honored to be the recipient of the "Insurance Professional of the Year" Award by IPEM. Kathy has been member of Beta Sigma Phi for the past 30 yrs. She enjoys reading, cooking and golf. Kathy lives in Bangor and is the proud mom of three children and has 2 grandchildren.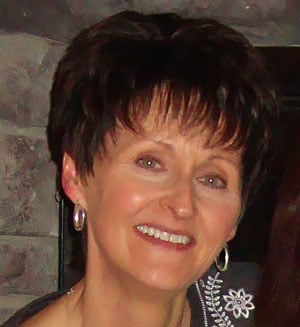 Karen Bennett
Karen brings to the Allen/Freeman/McDonnell Agency over 20 years of insurance expertise. In addition to her experience as a licensed personal lines agent, Karen has provided client and customer service in retail, banking and public utilities fields. Enjoying the challenges associated with working on behalf of a diversity of people, she finds reward and satisfaction in assisting customers with their insurance needs. Karen is proud to be a native Main-ah who enjoys laughing, Zumba, friends, and a 100 foot dive off the Grand Cayman wall as a certified scuba diver for 22 years. She and her husband Dean enjoy their home in the trees, a rescued Pekingese named Dakota, a Pomeranian named Riley, their son and daughter-in-law, and the greatest grandson in the world.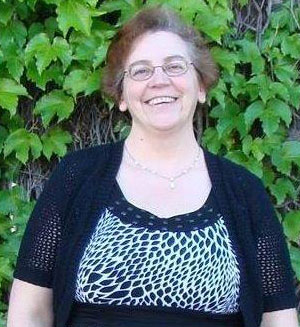 Julie Clewley
Julie's primary responsibility at Allen/Freeman/McDonnell Agency is serving as the Professional Liability Program Administrator, specializing in coverage for both law and accounting firms. With over 24 years of experience with AFMA, she also assists in the Personal and Commercial Lines Departments.. Julie is always willing to help and is a dedicated team member. For the past ten years, Julie has served as a Selectman for the Town of Clifton where she resides with her husband Shawn, son Joey and their dogs, Copper & Ruby and enjoys spending time with their daughter & son-in-law, Nichole & James and grandsons, Roman and Bretton. In her spare time, she enjoys Zumba and scrapbooking, as well as Ice Fishing in the winter and spending time at their camp on Rocky Pond, in Orland in the summer. She loves traveling to tropical destinations, including Cancun, Mexico and Antigua, but her favorite vacation spot is Disney World with the family.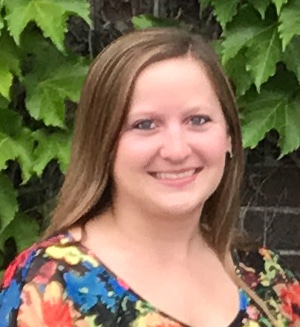 Melissa Clark
Melissa is our newest agent at Allen/Freeman/McDonnell Agency. She has worked at the front desk since July 2015 and received her producer license in March 2018. She graduated from the University of Maine at Fort Kent and shortly after made the Bangor area her home. Melissa enjoys spending time with friends, being outdoors, and watching sports. Some of her favorite outdoor activities are camping and hiking, and she loves the bruins and patriots.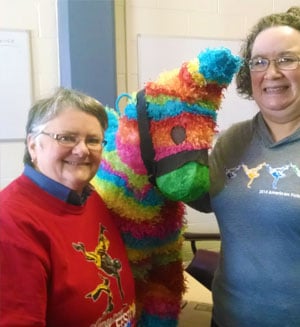 Susan "Sue" McKay
Sue entered the insurance business in 1981, joining Allen/Freeman/McDonnell Agency in January of 1990 where she presently manages the life & health department. A 1978 graduate of Bowdoin College, during the 1990s she earned the insurance designations of CLU (Chartered Life Underwriter) and ChFC (Chartered Financial Consultant) and served as state president of NAIFA-ME, receiving their highest award for service to the life insurance industry and its customers. Sue is passionate about community service through her church and local non profit organizations and is a past recipient of the "2 Those Who Care" award" sponsored by WLBZ Channel 2 and the United Way of Eastern Maine. She was known for several years as the "voice" of the Bangor Band and serves as a volunteer auctioneer for a variety of non profits. She has been a member of Tuesday Forum since 1982. Sue lives in Bangor with her spouse Patti and sheltie, Colten.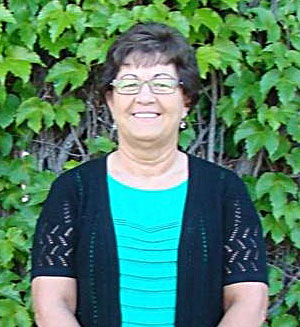 Linda Severance
As the newest member to join Allen/Freeman/McDonnell Agency, Linda is by no means new to insurance. She brings over 35 years of insurance experience working in the Downeast area of Maine. We all benefit from Linda's weekly commute to the "metropolitan area." Linda's car knows its way back and forth across Route 9.Linda and her husband Larry still enjoy and call the Downeast area home. In her time off, she loves being home spending time with her family. Linda and Larry have 2 adult children and 4 grandchildren that keep them plenty busy. So, come Friday afternoon, get out of the way!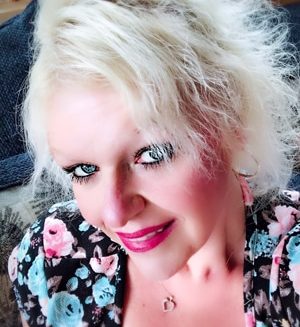 Lori Tripp
Lori joined our Agency in 2018 after spending 20 years supporting individuals with developmental disabilities. You will hear Lori's cheerful voice or see her smiling face when you visit our Agency as she serves as our receptionist and provides important administrative support as well. She enjoys spending time with friends, being outdoors and exploring the Maine coast. She is an avid Boston Bruins fan and resides in Amherst. Lori is the proud mother of Casey, Caitlin and Kyle.
our benefits
Entrust Your Project to Our Specialists
In healthy companies, changing directions or launching new projects means combining underlying strengths and capacities with new.
testimonials
What People Say About Us
We help you see the world differently, discover opportunities you may never have imagined and achieve results that bridge what is with what can be.
"We know a diverse workforce and an inclusive culture matters to our clients. Through philanthropy and employee volunteerism, we support the diverse communities where our employees live."

Oliver Simson
client of company
"We know a diverse workforce and an inclusive culture matters to our clients. Through philanthropy and employee volunteerism, we support the diverse communities where our employees live."
Mary Grey
client of company
"We know a diverse workforce and an inclusive culture matters to our clients. Through philanthropy and employee volunteerism, we support the diverse communities where our employees live."
Samanta Fox
client of company
"We know a diverse workforce and an inclusive culture matters to our clients. Through philanthropy and employee volunteerism, we support the diverse communities where our employees live."

Oliver Simson
client of company
"We know a diverse workforce and an inclusive culture matters to our clients. Through philanthropy and employee volunteerism, we support the diverse communities where our employees live."
Mary Grey
client of company
"We know a diverse workforce and an inclusive culture matters to our clients. Through philanthropy and employee volunteerism, we support the diverse communities where our employees live."
Samanta Fox
client of company